At Inspire Salon and Spa, we believe in providing our clients with the best. That's why we use brands that share our commitment to excellence, quality, and the unique beauty of each individual.
We are proud to offer our clients Eufora products – a top-tier brand known for its commitment to hair health and eco-friendly principles. Eufora's formulations are rich in botanical extracts, delivering potent, salon-grade results without the use of harmful chemicals or artificial additives.
Each Eufora product is designed with your hair's unique needs in mind, providing a solution for every hair type and concern. Whether you're aiming for volume, shine, color protection, or hydration, Eufora has a dedicated product line to meet your needs.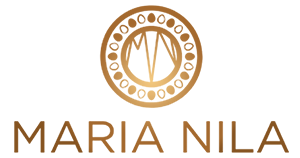 Maria Nila offers a range of hair care products that are not only luxurious and effective but also kind to the planet.
Each Maria Nila product is 100% vegan and cruelty-free, reflecting their dedication to a more ethical approach to beauty. But the goodness doesn't stop there – all Maria Nila products are also sulfate and paraben-free, ensuring that your hair receives the gentle, natural care it deserves.
bioelements is a brand committed to skin health science. Their high-quality, chemical-free products are expertly designed to deliver powerful, professional results to a wide range of skin types and concerns. Their dedication to "Esthetician-Authored" products means that every product is developed by skin care professionals who understand the complexities of different skin types.
Whether you're seeking anti-aging solutions, stress relief, skin brightening, or soothing hydration, bioelements has a solution crafted with the utmost expertise and care.

At Inspire Salon and Spa, we are devoted to providing our clients with the finest in cosmetic care, which is why we trust in the Jane Iredale line of products.
Known as 'The Skincare Makeup,' Jane Iredale merges the latest in beauty with beneficial skincare ingredients, ensuring your skin not only looks its best, but feels its best too.
When it comes to achieving that perfect sun-kissed glow, our stylists trust in Rossa Tanning products.
Renowned for its high-quality tanning solutions, is committed to giving you a flawless, natural-looking tan that lasts. Each product is infused with nourishing ingredients that hydrate and smooth your skin while providing a beautiful bronze hue.

Schedule your next appointment with us!