At Inspire Med Spa, we believe that everyone should feel confident and comfortable in their skin. That's why we're pleased to offer a range of body contouring treatments, designed to enhance your natural beauty and help you achieve your desired physique. Our skilled team uses state-of-the-art technology and techniques to help shape and define your body, while always prioritizing your safety and comfort.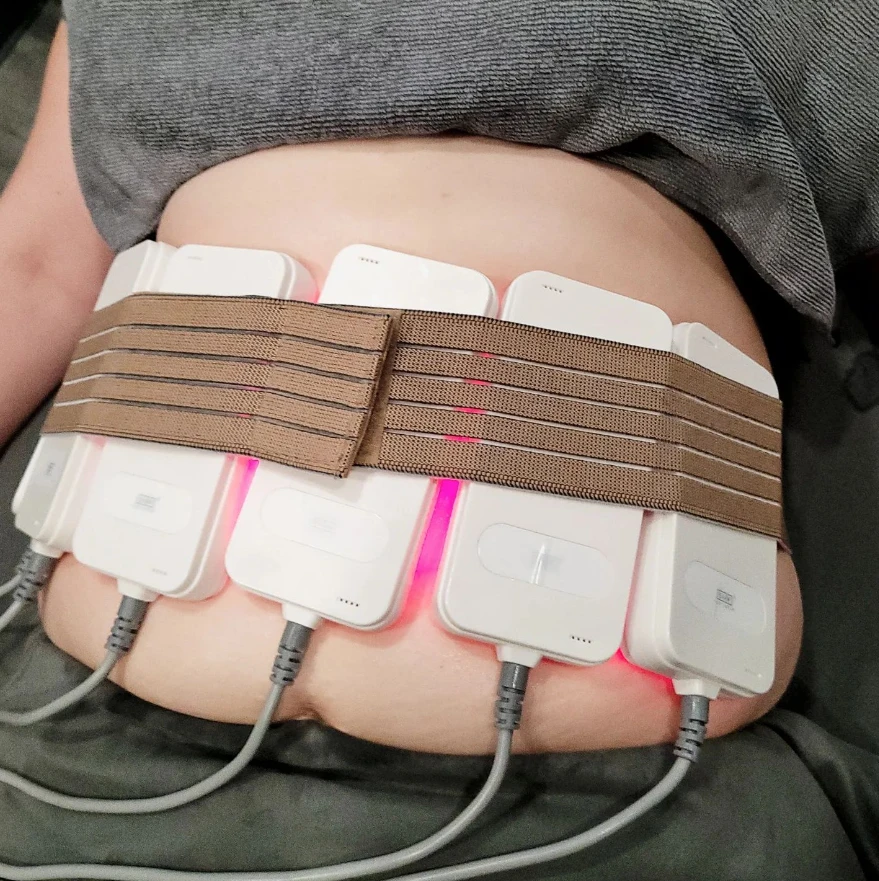 It is a non-surgical body contouring process, allowing patients to remove fat and tone areas of their body. Using this unique method evenly reduces body fat and enhances the body's natural contours.
Laser Lipo
Laser Lipo procedure uses lasers at various wavelengths to liquefy fat cells. The laser causes the collagen to contract, which tightens the skin. By directly targeting fat cells the Cold Laser Lipo offers a safe and effective spot fat reduction solution that can be applied to multiple problem areas.

Ideal Treatment Areas: Abdomen; Waistline; Thighs; Arms; Under the chin.
Radio Frequency Therapy
Radio Frequency treatments deliver an electrical current via electrodes to the skin, in order to heat the deep and superficial layers. When our skin receives a high frequency electrical current the cells in our bodies interpret this as an energy source and the layers in our skin act like a resistor to the electrical current. Depending on their level of resistance, the layers will heat up to varying degrees. The localized heat causes an immediate contraction of the collagen fibers and fat cells to drain and then shrink, while those all important fibroblast are stimulated to produce new collagen and elastic fibers. The effect of this is tighter, smoother, younger looking skin with a visible "lift". Fat cells are reduced and stubborn cellulite looks a lot less noticeable.

Ideal Treatment Areas: Face; Neck; Arms; Inner and Outer thighs; Male breasts; Pubic mound; Buttocks; Knees; Hips; Abdomen.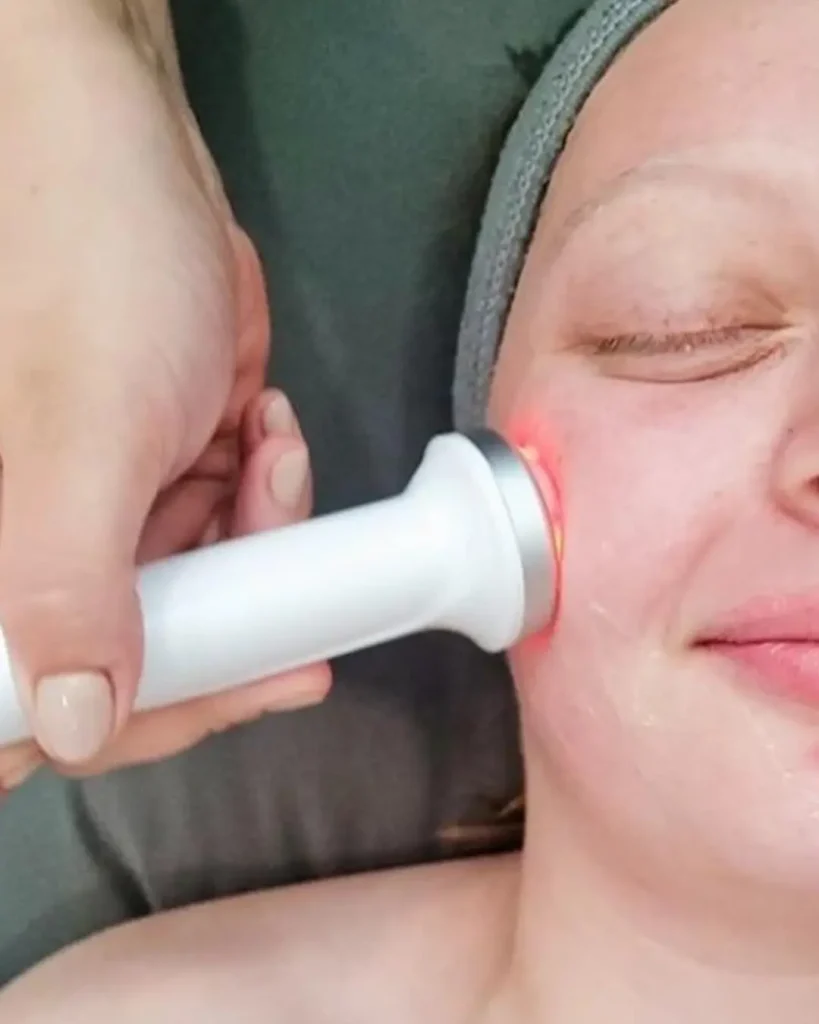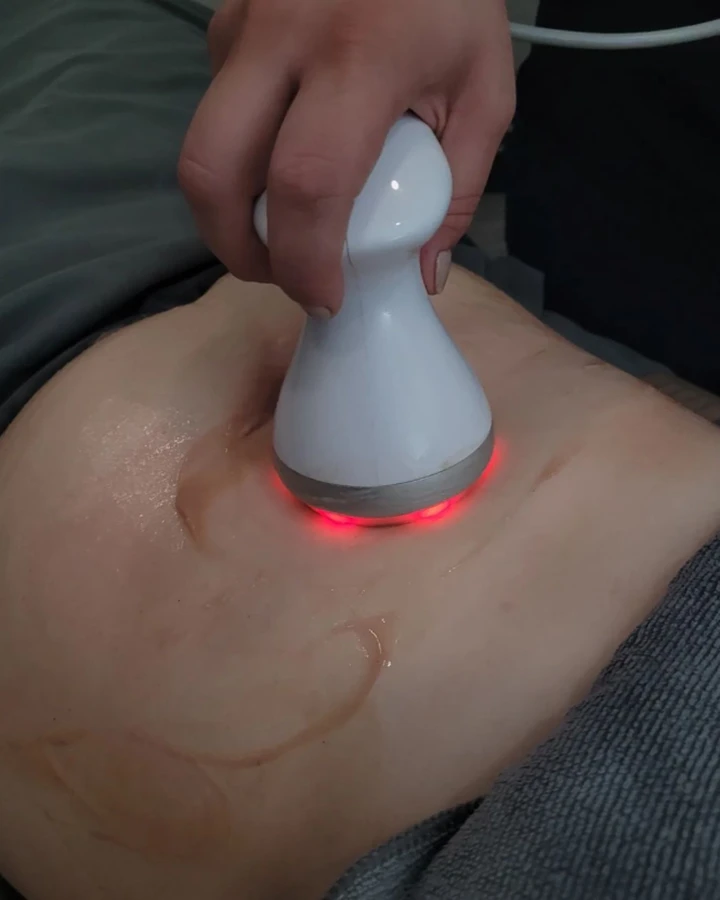 Ultrasonic Cavitation
Ultrasonic cavitation is a FDA-approved non surgical fat reduction procedure that uses ultrasound to destroy fat cells in targeted areas. Using cutting edge technology, it converts fat cells into liquid which can then be naturally drained by the body's own natural filtration system.
Vacuum Therapy
​Vacuum suction treatment is applied to the surface of the skin tissue, causing lift and stimulating the muscle. It is breaking down the cellulite and fatty deposits, eliminating toxins, improving lymphatic drainage and taking inches off. Vacuum therapy also helps restore the skin's natural elasticity to smooth the appearance of dimpling in the thighs and buttocks. This therapy is painless, safe and highly effective. The lymph fluid transports metabolic waste and fatty materials via the lymph nodes and lymphatic system. Vacuum suction improves lymphatic and blood circulation. Fat deposits in the body will be improved.
Brazilian Butt Lift
Vacuum therapy for the buttocks. This procedure involves two suction cups, one per each buttock. To give a firmer, plumper, perkier, larger, and rounder BUTT! This procedure promotes blood circulation, clearance of toxins, and removes cellulite and clumpy fatty deposits. It reshapes and contours your booty!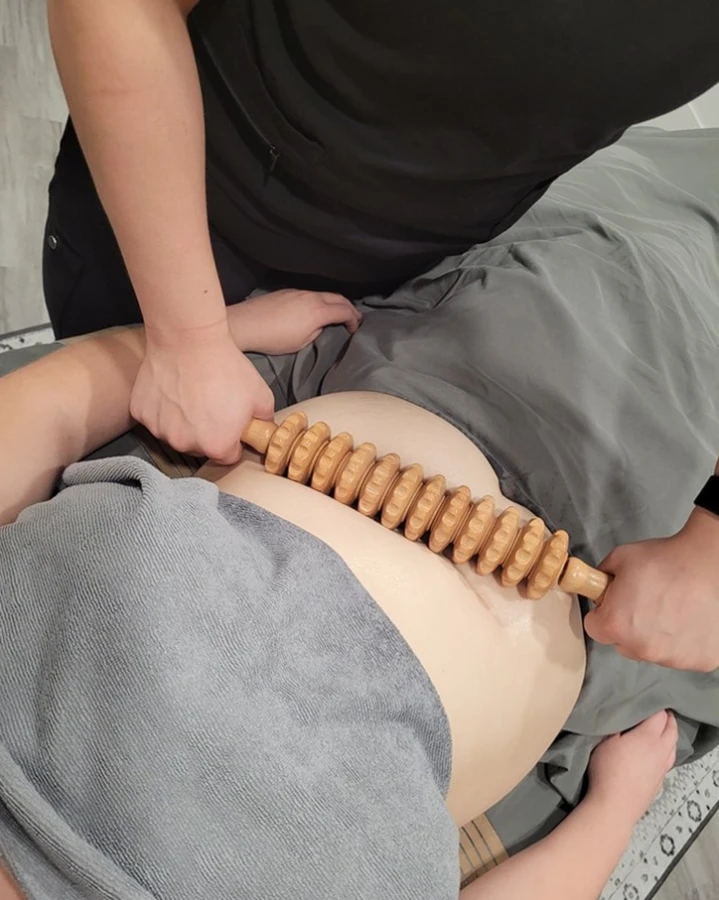 Wooden Therapy
Wooden Therapy is an effortless and efficient way of contouring the body without harming the skin or tissue. It helps to contour the body, reduce cellulite, and facilitates weight loss.
Silver | $350 ($50 Savings)
4 Sessions, 30 minute treatments
Gold | $650 ($150 Savings)
4 Sessions, 60 minute treatments
Platinum | $850 ($350 Savings)
6 Sessions, 60 minute treatments
Premier | $1100 ($500 Savings)
8 Sessions, 60 minute treatments
VIP | $1650 ($750 Savings)
12 Sessions, 60 minute treatments
BBL Treatment | $600 ($150 Savings)
6 Sessions, 60 minute treatments
Pre & Post Treatment Recommendations
Avoid eating two hours before and after treatment sessions.
Avoid heavy meals on treatment days.
Drink plenty of water to facilitate lymphatic drainage.
Limit carbonated drinks, coffee, and tea during treatment periods.
Avoid fasting-when fasting around your session, your body may go into "starvation mode" and become more resistant to the release of stored fat.
30-45 mins of cardio-vascular work-out after treatment in order to create the energy demand that will facilitate metabolism of the fatty acids and glycerol freed from the fat cells.
Some medical disorders that may reduce first treatment response include thyroid, immune, lymphatic related conditions, pre-menopause, menopause, diabetes, and infection (including viral).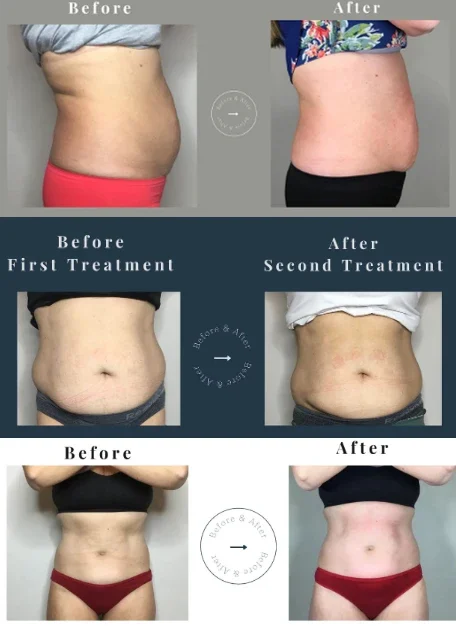 Body Contouring Frequently Asked Questions