Inspire Med Spa believes in harnessing the power of innovative skin resurfacing techniques to revitalize and transform your skin. Our VI Chemical Peel treatment is a non-invasive way to help combat a variety of skin concerns, from signs of aging and sun damage, to uneven skin tone, acne, and acne scars.
Our licensed aestheticians will guide you through the process, ensuring a personalized and comfortable experience.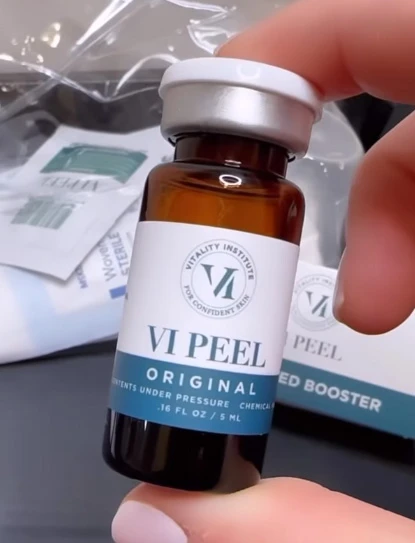 A VI Peel is a moderate-depth chemical peel that may improve your skin texture and improve signs of aging. It uses a blend of ingredients that include salicylic acid, TCA, and phenol.
VI Peel Treatment
This treatment targets a wide range of issues including fine lines, wrinkles, acne scars, hyperpigmentation, sun spots, and melasma, leaving your skin smoother, clearer, and more radiant. It works by gently removing the damaged outer layers of skin, stimulating the natural collagen production and revealing the healthier, more youthful skin beneath.