At Inspire Med Spa, innovative skin rejuvenation meets personalized care. Our state-of-the-art micro-needling procedure is specifically designed to stimulate your skin's natural collagen production, promoting healing and giving your skin a smoother, firmer, and younger appearance.
Our skilled aestheticians will guide you through each step, ensuring a comfortable, safe, and results-driven experience.
Let's redefine your skin's potential and shine with renewed confidence!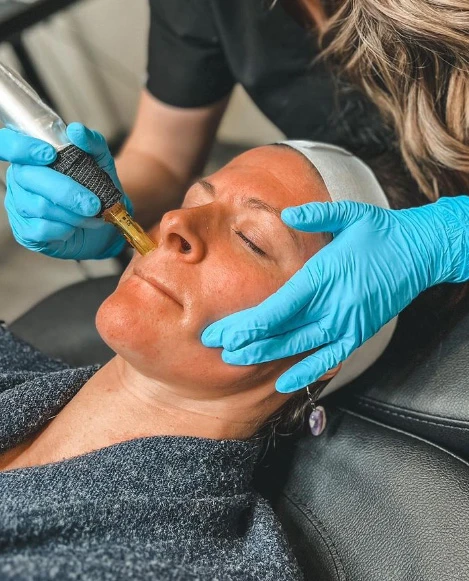 Micro-needling is a cosmetic treatment that uses a FDA-approved medical device with small needles to puncture the top layer of the skin. It boosts collagen and elastin production, rebuilding the skin and making it plumper, tighter, and smoother. It can be used on the face, hair, and body.
Micro-Needling
By encouraging the body's self-repair process, our micro-needling service helps to naturally revitalize your skin, resulting in a fresher, smoother, and more youthful appearance.