Your gateway to a brighter, more captivating smile is waiting for you at Inspire Med Spa! Our Philips Zoom Teeth Whitening solutions are safely administered by a registered dental hygienist that works to merge the spheres of aesthetic treatment and dental expertise. Banish stains, correct discoloration, and illuminate your natural smile by an experienced professional who understands the delicate intricacies of your dental needs!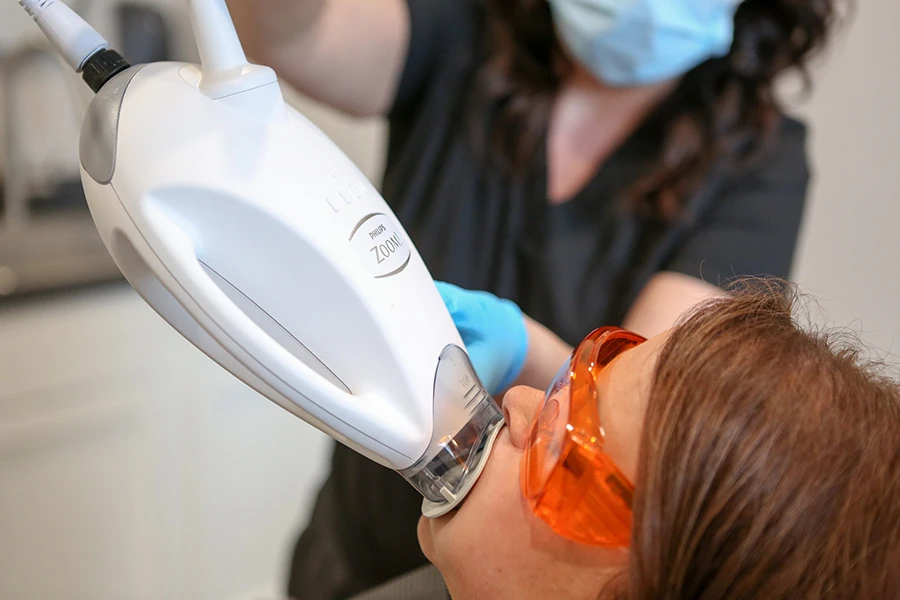 What is Philips Zoom Teeth Whitening?
Zoom whitening is an advanced tooth whitening procedure. It is safe, effective, and fast. In only one visit your teeth will become dramatically whiter. The convenience of Zoom is perfect for anyone who wants immediate whiter teeth in just a two hour procedure or someone who won't be compliant with wearing daily trays or strips.
Teeth Whitening
Conducted by our registered dental hygienist, our teeth whitening procedure employs safe, effective, and cutting-edge technology that ensures minimal sensitivity while delivering maximum results.