We believe that a perfect tan can be the ultimate accessory to make you look and feel your most radiant. Our custom Rossa tanning solutions are expertly applied by certified spray tan artists, ensuring a natural, even, sun-kissed glow without any exposure to harmful UV rays.
Rossa's premium, skin-nourishing ingredients not only give you a gorgeous bronze hue but also hydrate and replenish your skin for a smoother, more radiant complexion.
Whether you're prepping for a special occasion or simply want to keep a healthy glow year-round, we've got you covered.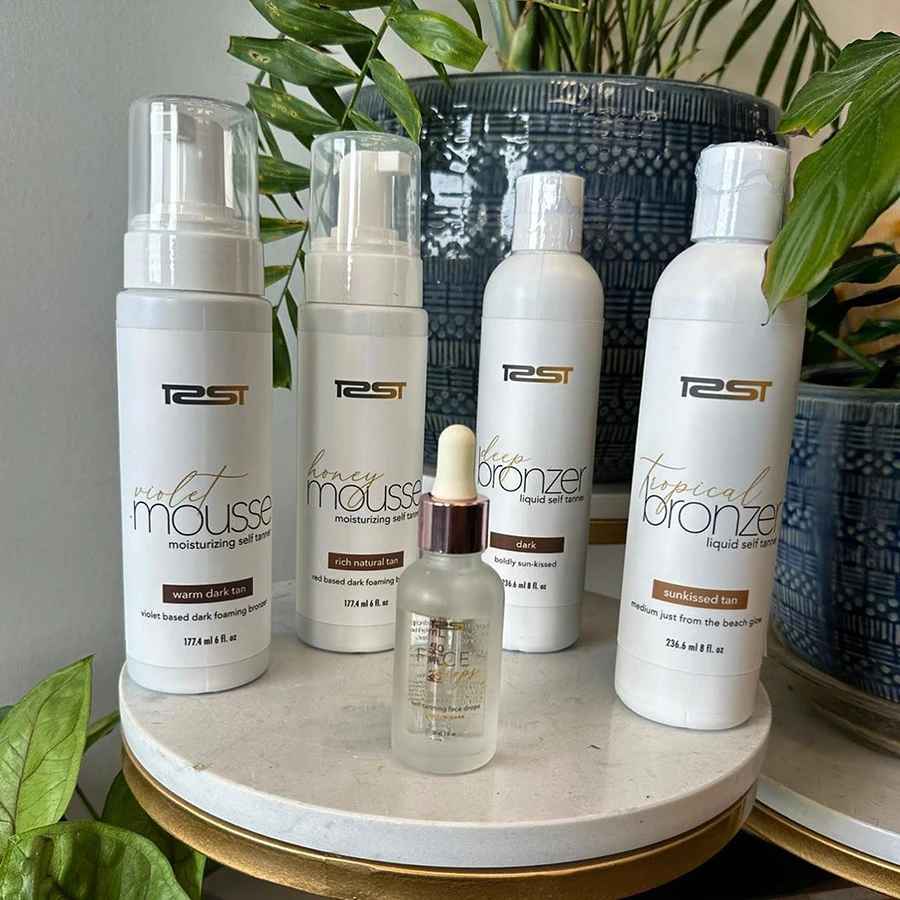 Rossa Brand Spray Tan
Rossa sunless spray tanning solutions are made with the finest exotic natural and organic ingredients. Spray tans are given by a live person, not a machine or booth.