Our experienced salon professionals utilize the finest quality wax and most effective techniques to provide a smooth and gentle experience. From brows to bikini, we're committed to providing the highest level of care, ensuring your comfort and satisfaction at every step.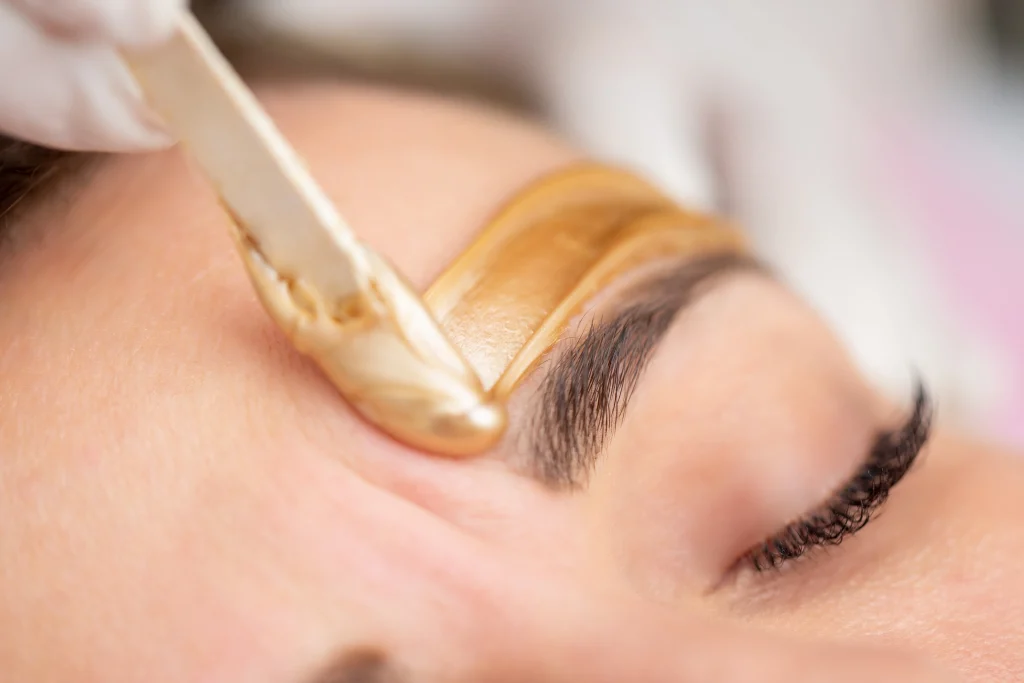 Brows
Define your facial features with our professional brow waxing service. Our experts will perfectly shape and define your brows to complement your face structure and enhance your natural beauty.
Chin
Say goodbye to unwanted hair with our chin waxing service. Our skilled professionals will ensure a smooth, clean finish, leaving your skin soft and hair-free.
Lip
Enhance the clarity of your complexion with our lip waxing service. We ensure a gentle yet effective procedure that eliminates unwanted fuzz and leaves you with a smooth upper lip area.
2 Area Face
Our 2 area face waxing service offers a custom approach to hair removal, targeting any two areas of your choice on the face. Experience a radiant, smooth complexion with this personalized service.
3 Area Face
Opt for our 3 area face waxing service for comprehensive facial hair removal. Choose three areas to wax, and we'll leave your skin smooth, hair-free, and glowing.
Full Face Wax
For those needing hair removal in many areas of the face, elevate your self-care routine with our face wax service. Step out feeling confident and beautiful, with a renewed sense of self and a radiant glow!
Toes
Get ready for sandal season or simply enjoy the clean feeling of hair-free feet with our toe waxing service. We'll swiftly and effectively remove any unwanted hair, leaving your toes beautifully smooth.
Half Arms
Experience the freedom of silky smooth arms with our half arm waxing service. This treatment targets hair from your elbow to your fingers, leaving your skin soft and hair-free.
Half Legs
Show off smooth, radiant legs with our half leg waxing service. We remove hair from the knee down or knee up, providing a long-lasting and efficient solution to regular shaving.
Underarms
Embrace the confidence that comes with smooth, clean underarms through our underarm waxing service. Quick, effective, and with longer-lasting results than shaving, this service ensures your underarms are ready for any outfit.
Men's Brow
Quick, efficient, and tailored specifically for men's grooming needs. Say goodbye to unruly brows and hello to a well-groomed, refined look that will enhance your overall appearance.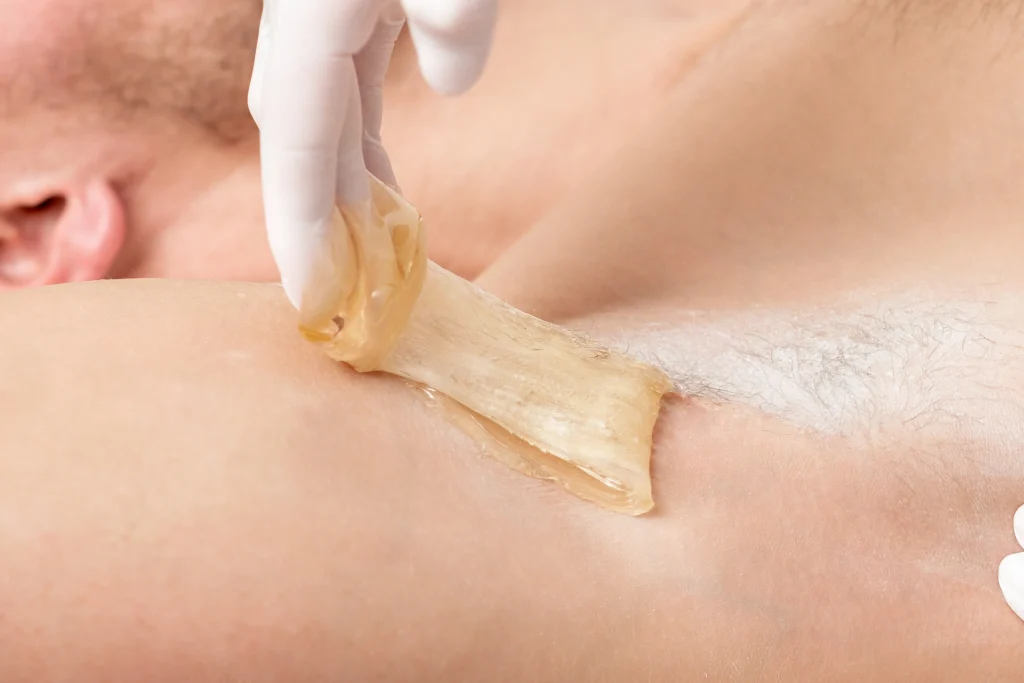 Basic Bikini
Ideal for a first time waxer, the bikini line touch up is exactly as the name would suggest, a tidy up around the edges. A good option if you want to keep things on the natural side. If you're wearing a bikini, this prevents any hairs from peeking out.
French Bikini
Think of this as a Brazilian in the front only. This wax removes the hair around the front and sides, but the middle (labia) and around the back is left alone. If you want to leave a small strip, triangle, square, or nothing at all, it's up to you!
Brazilian
A Brazilian wax removes all the hair from your entire bikini area (top, sides, and back), leaving you completely bare. Be prepared if your waxer asks you to get into yoga-like poses & remember, it's nothing they haven't seen before!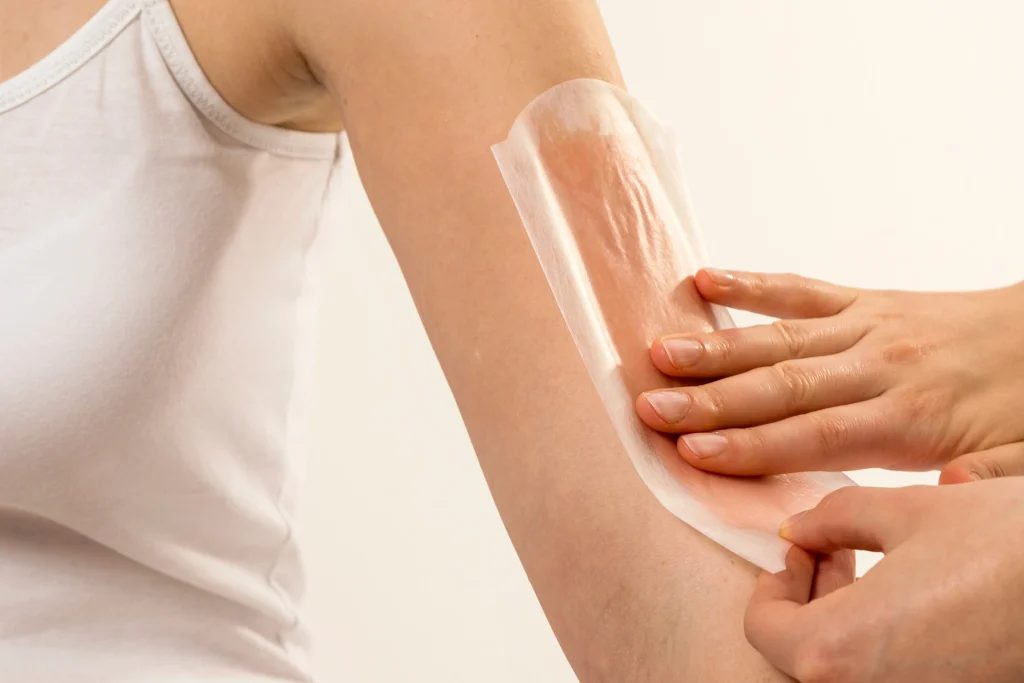 Full Arms
This treatment targets hair from your shoulder to your fingers, offering a comprehensive solution to unwanted hair.